Sony's Xperia C4, the "best selfie smartphone", is now shipping globally
10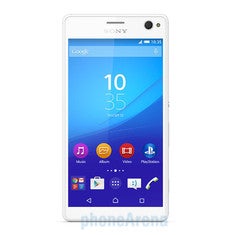 When the pre-announcement benchmarks and specs leaks of upcoming devices used to hit the blogosphere, there'd be a lopsided focus on the rear-facing camera. We'd collectively coo over the fact that we could take detailed shots of our dinner in low-light, ready to overawe them with filters before cropping them to a 1:1 aspect ratio ready for Instagram. But another trend has since arisen that, to many, is even more irritating than viewing the contents of one's plate: selfies. Yes, the Selfie Generation is in full swing, and since it's hard enough to perfect a pout at the best of times, turning a camera around and shooting blindly can be disastrous. Thanks to companies like Sony, we can capture our own faces in unforgiving detail with the benefit of a viewfinder, and the
Xperia C4
, Sony's self-styled "best selfie smartphone", is now shipping worldwide.
Sure, the Xperia C4 is not the first handset to pack a strong front shooter. But given the company's reputation for camera technology, allied to the fact that the C4's front snapper offers a wide-angle lens and flash, it's safe to assume that this device should be on the radar of any selfie lover. The flash will put paid to those grainy selfies taken at the club, while the wide-angle feature will make it easier for group selfies to be taken without the need for those much-loved-yet-much-loathed selfie sticks.
Truth be told, the Xperia C4 is a very solid handset even if you don't take a bunch of selfies. There's a MediaTek MTK6752 8-core processor clocked at 1.7 GHz, 2 GB of RAM, and 16 GB of expandable storage. In addition, the 5.5-inch 1080 x 1920 display is backed by Sony's BRAVIA TV tech, and you get Android Lollipop 5.0 out of the box.
Specific pricing and availability will depend upon your carrier, so you'll have to check with your local network operator, but the global roll-out is now in full effect after
the initial Asia / Pacific launch
.
Will you be purchasing the Xperia C4? Let us know in the comments!