Sony's Android devices can now stream PlayStation Video content
14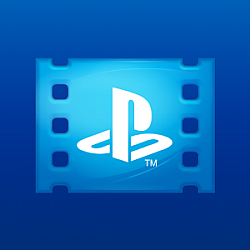 Earlier today, Sony has extended its video delivery network to its Android smartphones and tablets by launching a new PlayStation Video app in the Google Play Store.
Sony's new PlayStation Video app is basically an Android entry point for the video content that you might have purchased on your PlayStation.
The PlayStation maker launched the Sony Entertainment Network on its gaming consoles back in 2012. At the time, the platform included both video and music streaming. In the meantime, Sony separated video and audio content, and you can probably guess which type of media streaming the PlayStation Video platform offers.
Unfortunately, the Sony PlayStation Video app is only available to the company's own Android devices. Furthermore, another element that restricts the app's reach is the fact that the platform is only available in a number of select markets. The list consists out of Australia, France, Germany, Italy, Spain, and UK, meaning that you're out of luck if you're from the US.
On the upside, if you're from one of the countries where the PlayStation Video platform is available, have already purchased content on your PlayStation, and you're also rocking one of Sony's Xperia smartphones or tablets, then we guess that the new feature is nice to have.
Sony hopes that the Android app will convince you to buy new video content. However, given its limited reach, it's tough to see PlayStation Video rising as a major competitor to Google Play, Amazon Prime, and Apple's iTunes.
Looking at the content available on PlayStation Video, the platform does include a few highly popular movies such as Spectre, Crimson Peak, and The Last Witch Hunter, as well as TV Shows such as Game of Thrones, the Walking Dead, Arrow.