Sony ships 10.7 million smartphones in Q3 2013, lowers full-year forecasts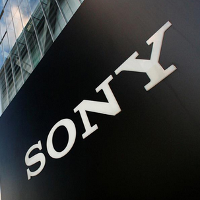 Earlier today, Sony Corporation released its financial results for the third quarter of fiscal year 2013. As pertains to Sony's smartphone department, the quarter marked a hike -- 700,000 more Xperia's were sold, adding up to a total of 10.7 million devices overall. This tepid increase in Sony's sales continues the trend it has been following for a long while now -- more and more sales, but slowly. Unfortunately, the company revisited its October 2013 forecasts, and marked down the number of smartphones it hoped to sell from 42 to 40 million. That's still a sizable improvement over FY2012, which saw the sale of 33 million smartphones.
Moving forward, Sony is strategizing to continue reinforcing the Xperia family of devices, and keep at it with carriers worldwide to strengthen ties. We just hope it does less of the former, and more of the latter, as there's already a confusing myriad of Xperia devices on the market (threatening Samsung's title as the undisputed jack of all trades), and ties with US carriers in particular no doubt need some serious work. Stateside, Sony devices are still largely sold unlocked -- a no deal for many, who're already contractually-bound to one carrier or another.