Sony dropping Ericsson out of the Sony Ericsson brand in mid-2012
11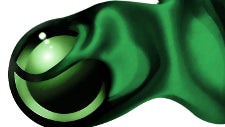 Back in late-October,
Sony announced it's acquiring Ericsson's stake in Sony Ericsson
and we all knew that the familiar phone maker will drop its Swedish roots from the brand as well. Now, we know when. A Sony executive shared with newspaper the Times of India that the transition is set to happen mid-next year. After the change of names, Sony will focus on smartphones under its own brand. This tacitly confirms previous rumors about the company's intention to focus only on smart handsets.
"A lot of planning goes into getting the branding right but we will be done by middle of next year. It will also mean that the marketing and advertising investments will go up. We haven't been as fierce as we were a few years back but we will step it up, refocus and invest more in brand-building in select markets and India is one of those markets,"
SE's head of sales and marketing Kristian Tear said.
We don't know however what are Sony's plans when it comes to operating systems. Currently, the company produces solely Android devices, but things might change if Windows Phone gets traction. Additionally, the new owner will give the brand a bigger marketing push under the Sony brand. All of this, is still pending regulatory approval, though, so we'd wait until the deal gets the green light from all the institutions before drawing final conclusions.