Sony announces that it will announce "fun and colorful" Xperia smartphone
20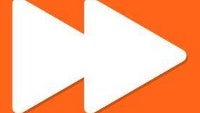 Sony seems to be getting better at... teasing us. On Friday, it said we should wait till Monday for a "surprise" announcement. Well, it really was a surprise - today Sony announced that it will announce a new phone. Luckily, we got some scant details along the way and now we know that it will be a "fun and colorful" Xperia smartphone, but nothing more than that.
Also, for the first time you can hit the fast forward button on that unveiling, and make it happen faster - right now, Sony has a counter showing that the new handset will break cover in 10 days, but if enough users log into Facebook and tap on the company's page, the announcement could happen much quicker. When? Again, it depends on you.
So there you have it, the fun and colorful phone doesn't seem like the language companies use for high-end devices, so we'd place our bets on something more affordable, maybe a variation on that budget Sony Tapioca, aka Sony Tipo ST21i, we saw in rumors earlier? You guess in the comments below.

Recommended Stories