Sony Xperia ado, Xperia amo, Xperia ilo, Xperia sora names appear at the USPTO
5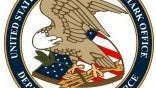 Uh oh! Sony might be working on a fresh, new batch of Android smartphones – smartphones bearing monikers as confusing as those of the
Xperia miro
and
Xperia tipo
.
The devices in question are the Sony Xperia ado, Xperia amo, Xperia ilo, and Xperia sora.
Now, we don't really know whether these will ever materialize, but what we
do
know is that these names have been registered with the USPTO. In other words, they are all Sony trademarks now. Besides, when it comes to predicting the market names of Sony smartphones, the USPTO has proven to be a reliable source. For example, that is where the
Xperia sola
and the
Xperia ion
names showed up for the first time, prior to their announcements.
It is worth pointing out that these trademarks have not been registered in Europe, which is why some speculate that if handsets that go by these names ever see the light of day, the might be U.S. exclusives. Another thing that we can speculate with are their hardware specs as the filings do not reveal anything on the matter, but we will leave that to you, guys – in the comments below!