Sony Xperia Z2 to have special accessories for wireless charging
32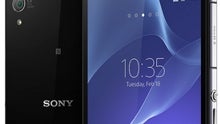 Sony's Xperia Z2
is almost ready to hit shelves around the world. It will be available in some markets starting later this month, coming as an improved successor to last year's
Xperia Z1
(which itself is an improved
Xperia Z
).
According to UK retailer Clove, the Xperia Z2 has an optional WCR12 wireless charging cover and a WCH10 wireless charging plate, both manufactured by Sony. Since it doesn't look like the Xperia Z2 features built-in wireless charging capabilities, it appears that you'll need both the WCR12 cover and the WCH10 plate to charge the handset wirelessly. But that'll cost you. Clove is listing the cover at $116 (£69.99), and the plate at $91 (£54.99). Unfortunately, for now the two accessories can't be seen. The wireless charging plate should be launched in early April, while the cover will reportedly arrive in June.
The Xperia Z2 is expected to be in stock at Clove starting April 7, costing $897 (£540). We're assuming that the handset will be widely available in the UK and Europe then. As for the US market, the Z2 might not be available too soon there - but
Sony Mobile USA's president hinted
that it could be released in June the latest.
To find out more about Sony's new flagship smartphone, check out
our Xperia Z2 hands-on here
.