Sony Xperia X takes a short dive, lives to see another day
9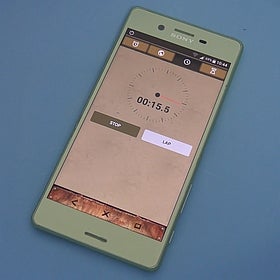 It looks like the standard
Sony Xperia X
model offers some degree of water resistance despite the fact that Sony doesn't market the handset as either splash- or water-resistant.
Sony was one of the first smartphone makers to offer dust- and water-resistant flagship smartphones; all of Sony's Xperia Z handsets came with protection against the elements.
However, despite Sony's established pedigree as a maker of water resistant phones, with this year's high(er)-end Sony
Xperia X
series, the manufacturer has limited dust and water resistance as a feature available only on the
Sony Xperia X Performance
.

In a home-made video, one Xperia X owner has submerged the handset in a tank of water for about a couple of minutes. After this short dive, the Sony Xperia X appeared to be in perfect working condition: the display of the phone worked just fine, there was no notable drop call quality, and the device was still able to properly charge the battery.
Now, although the Sony Xperia X has apparently behaved very well in this test, you shouldn't try this with your own device. If the Xperia X is not marketed as water-resistant, then it probably will fail the standardized water resistance tests. The Sony
Xperia X Performance
, for instance, is guaranteed to be water-resistant at depths of up to 1.5 meters for as long as 30 minutes.
As the Sony Xperia X does not officially come with an IP rating, you're probably going to risk serious damage to your phone if you submerge it on purpose, and you'll have to finance repairs out of your own pocket. On the other hand, we certainly welcome the news that the Sony Xperia X may actually offer some resistance against water. It's just that you probably shouldn't test your luck.