Sony Xperia S getting ICS in "latter part of Q2"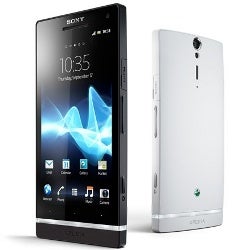 The Sony Xperia S can brag about having the beautiful signature design of the Sony NXT series, it might have a dual-core processor and a great camera, but it can't be proud of still running on Android
2.3
Gingerbread. The Japanese phone maker has promised we'll see ICS hit the Xperia S in April, then in May, and now it turns out that the handset will only arrive in the vague
"latter part of Q2."
Sony says it mistakenly included the Xperia S in a statement regarding its 2011 Xperia lineup, which were said to get updated in late May and early June. Here's what Sony announced earlier:
"Xperia S is planned to get ICS somewhere around late May/early June. That's what's been said and that's still what we're sticking to. Any other dates (such as "June/July") is just speculation. The roll out is, as always, gradual and will not happen over night for all phones. Some phones might get the update in late May whilst other will get it in mid June etc".
Now, to clarify things, Sony says that its 2011 Xperias will be updated as planned, but this year's flagship, the
"Xperia S will get it during latter part of Q2."
So there you have it - yet another opportunity to show your best developed virtue - patience.