Sony Xperia 10 and 10 Plus hands-on: midrangers with displays for miles
3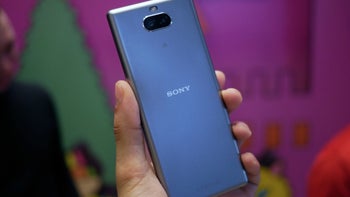 At MWC 2019, Sony's shown us a push to simplify its Xperia phone lineup and focus more on users and creators. With the Xperia 1 leading the flagship effort and the Xperia 10 and 10 Plus sent to hold down the mid-range sector, this will be anything but a cake walk – especially for the latter two devices; the mid-range category is packed with value.
As successors to the Sony XA2 and XA2 Ultra, the Xperia 10 and 10 Plus have a decent foundation to build from, and introducing 21:9 displays is a move that could push the Xperia 10's into people's radar, or right off of it.
21:9 displays facilitate new dual-screen app shortcuts
They're pretty tall too..
Going with the theme of a more unified lineup, the Xperia 10 and 10 Plus look much like their flagship sibling, the Xperia 1, thanks largely to the tall, 21:9 displays. Clocking in at 6 inches on the regular and 6.5 on the Plus, the Xperia 10's are long, slender devices with very slim bezels everywhere but up top – a trend we're glad to see improving and proliferating across Sony's mobile lineup. They're light handsets with even weight distribution, which helps a bit to mitigate the awkwardness of using such tall devices, though it will take some getting used to – for our hands and the software alike.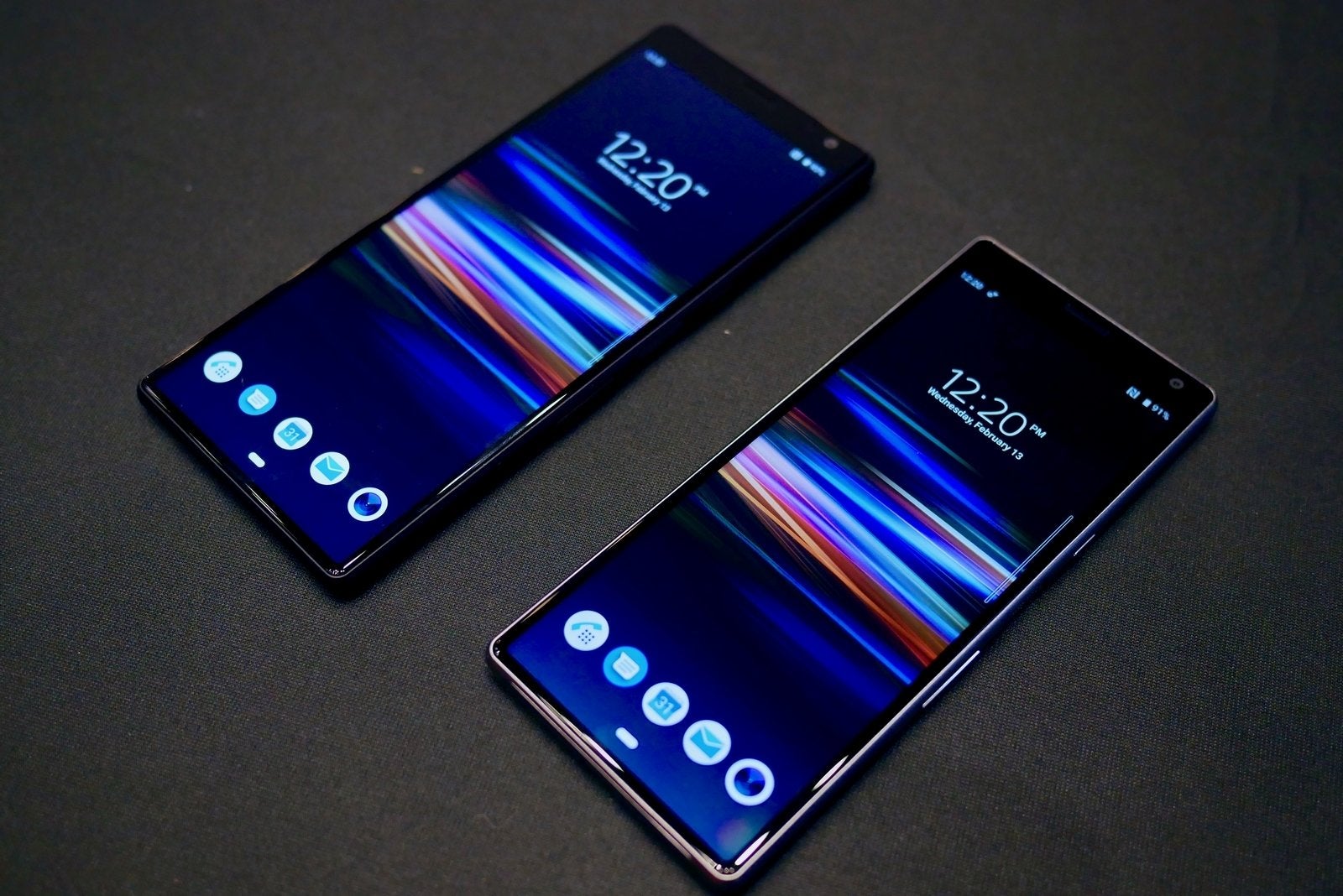 Sony's assured us that most popular apps should adopt well to this new ratio, but invariably there will be some growing pains, so to speak, with app compatibility. Media content in the 21:9 aspect ratio can be found in apps like Netflix, Amazon Prime Video, and YouTube while games like Asphalt 9, Fortnite, and Arena of Valor have all worked with Sony to efficiently utilize this new screen ratio.
Tapping into that big screen, you'll find a rather "stock-looking" version of Android 9 Pie running the show. Sony wants to make sure you get the most out of the extra display real estate and has added a new feature to Side Sense. This bit of software, first seen first in last year's Xperia XZ3, offers a slim bar on the side for gesture-based navigation, shortcuts to frequently used apps, and now shortcuts to dual-screen app pairings. The company also says it's been working with Google's Assistant to add support for opening multi-window apps by the sound of your voice.
While the latter may prove a sometimes-useful trick, the former comes off as redundant, adding little value to Android's stock gestures and functions. We're not huge fans of Android 9 Pie's gesture navigation either, so it's a shame Sony couldn't provide a better experience.
64 GB starting storage and adequate processing should provide well for most
Under the hood, we're looking at Qualcomm's Snapdragon 630 on the regular Xperia 10 and an SD 636 on the Plus, paired with 3- and 4-GB RAM, respectively. Both have 64 GB storage with the option to expand to 512 GB via MicroSD card. They're not powerhouses, of course, but the OS is packing light, so we don't anticipate either of these devices to get bogged down too easily.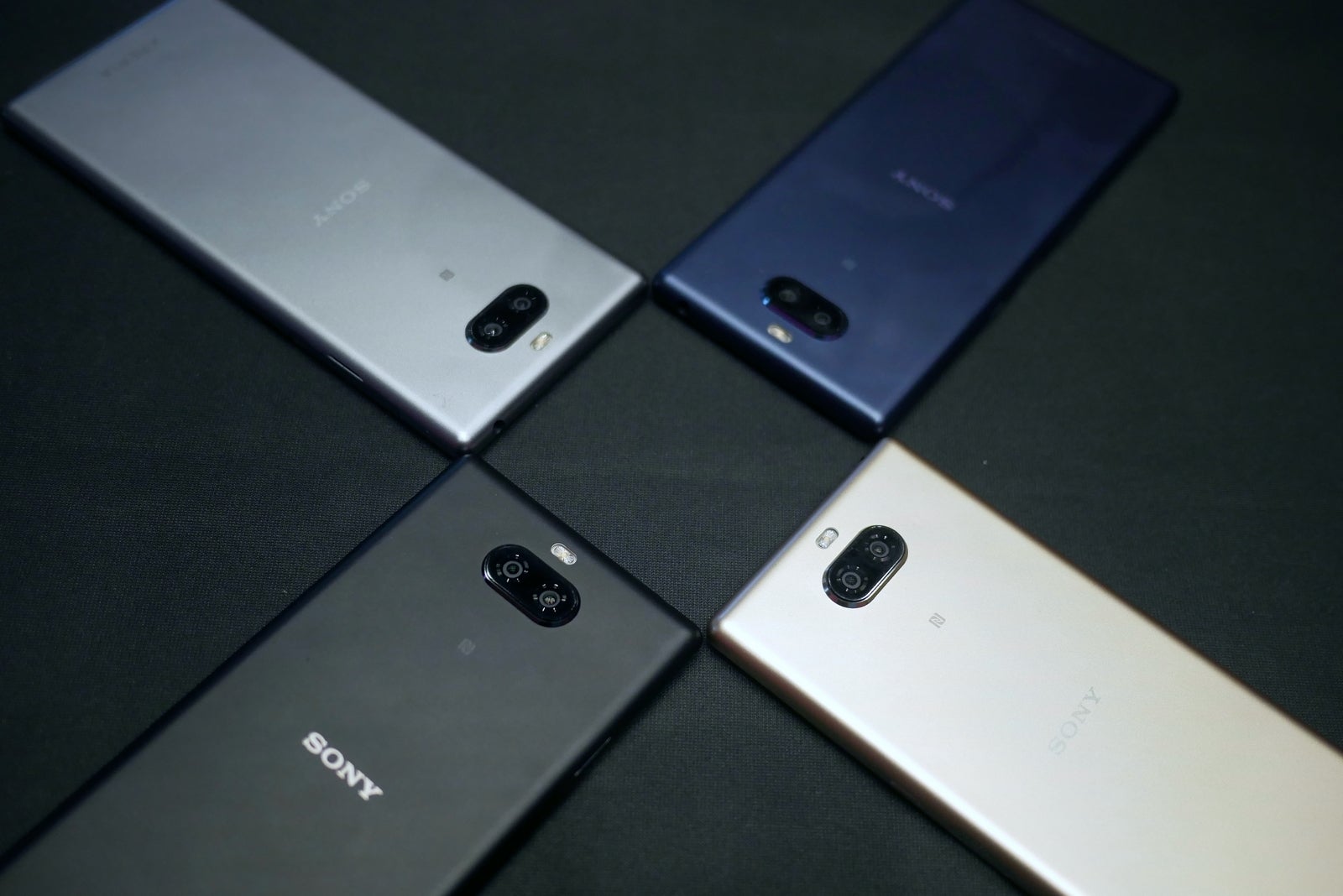 What would truly add some value, though, is battery life; with the extra length, some bigger batteries would've been a nice move to help facilitate this. Packing a 2,870 mAh battery on the regular and 3,000 on the Plus, we hope that this mid-range processor configuration and minimalist OS can add up to multi-day battery life – something consumers are increasingly learning they don't have to settle for less than in this price range – but we won't hold our breaths on it. Bigger batteries would've certainly been a better bet.
Dual cameras, high ISO's, and 4K recording, but no Cinema Pro editing suite
In back you'll find dual-camera setups – 12- and 8-MP sensors on the Plus, and 13- and 5-MP's on the regular. While the regular uses its dual-shooters only for bokeh modes, the Plus offers one of the few step-ups, with the ability to do optical zoom, as well as bokeh modes.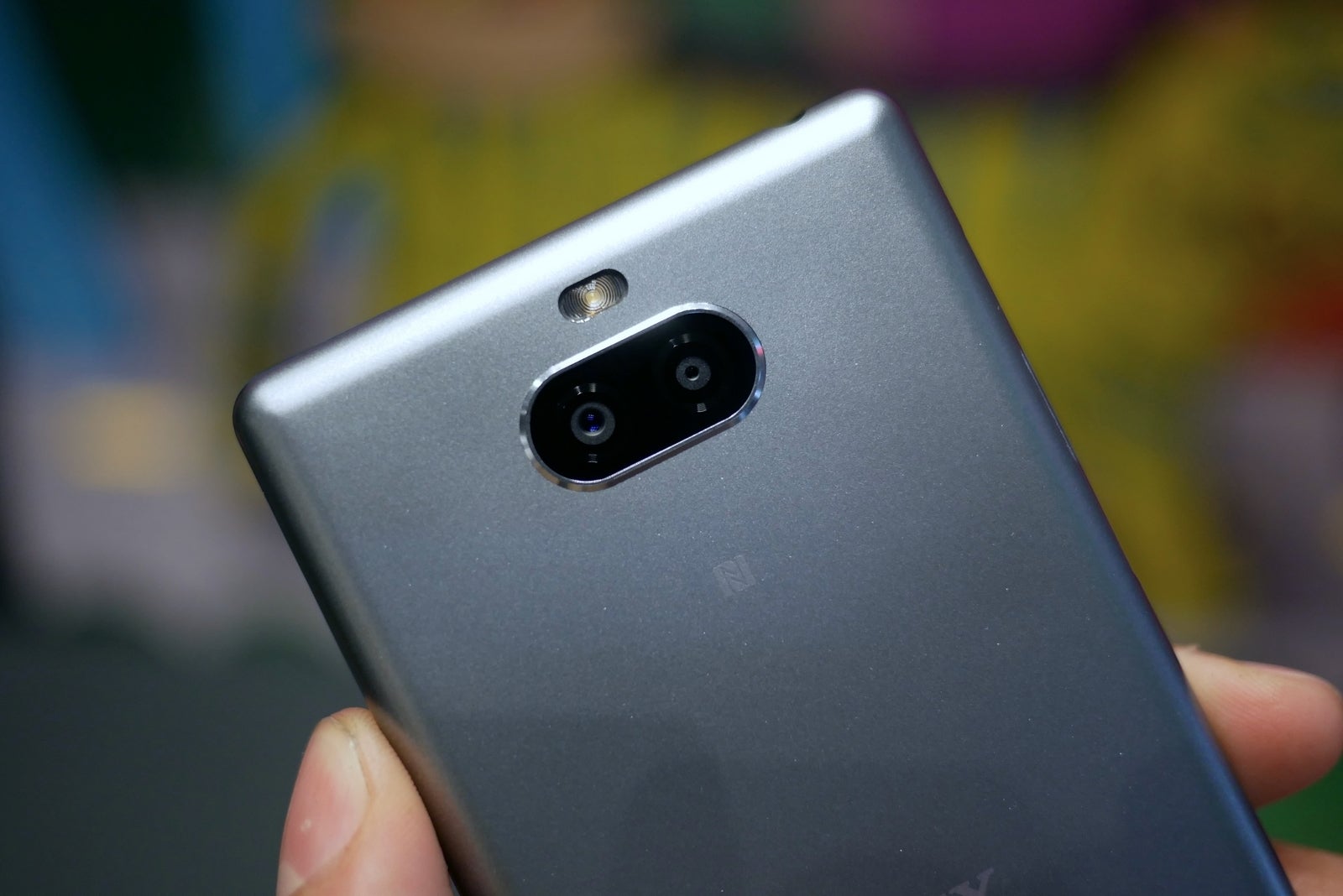 Still, we find some of Sony's signature features like 12800 ISO capabilities in photos and 3200 ISO for video, bolstering 4K video recording on both. Add stereo recording to the mix and you should have a pretty decent camcorder on hand with either of the Xperia 10's.
Unfortunately, we don't seem to have the suite of video editing tools known as "Cinema Pro" like we do on the flagship, Xperia 1.
Expectations
Sony's got its work cut out for it, but luckily it also has capital to blow. Hopefully, this streamlining in names also means a more focused push on its most viable devices. The Xperia 10 and 10 Plus seem like small steps in the right direction, and although consumers and critics alike may be nonplussed, a solid showing in the camera and battery life departments could maybe hold our interest for what Sony trots out next year. Still, even with its fans, without any carrier partnerships – prepaid or post – this could prove another tough year for the company's mobile business.