Sony LT29i Hayabusa flagship to come in June with Snapdragon S4 and no front buttons
11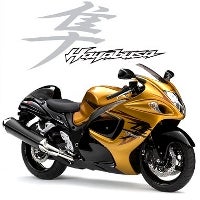 Remember that
extensive roadmap of Sony's future phones
that leaked in January? Well, it is starting to get fleshed out with the new Xperia NXT series phones that were announced last week at the MWC, so we have every reason to believe the rest of it is credible as well.
When it leaked, we told you that we are most interested in the expensive stuff, the snobs we are, and there were two handsets there north of $600 off-contract - the Hayabusa, listed for July launch, and the Mint I, for September.
Now September is too far away to know anything about the Mint I, but rumors about the LT29i Hayabusa are already starting. It will allegedly be powered by a 1.5GHz dual-core Qualcomm MSM8960 chipset, which is a Snapdragon S4 with Krait core and LTE connectivity.
So far the only LTE-equipped Sony phone of the new NXT lineup was the
Sony Xperia ion
exclusive for AT&T, but apparently things are about to change. The
Sony LT29i Hayabusa
, however, is expected to be announced and come to
Japan and South Korea
in June/July, so don't dismiss easily that
Xperia S
purchase intent just yet, as we don't know when the Hayabusa will be available globally.
It says 720x1196 pixels of resolution, which might mean 84 pixels reserved for the Android ICS bottom navigational bar, hence
no capacitive or physical buttons in the front
. The bar on the Galaxy Nexus uses 720x84 pixels, so there you go.
It's all speculation for now, but with such a Hayabusa Sony will catch up with all the Tegra 3 or S4-powered flagships from the other Android manufacturers that will be available at that time, so it has all the incentives to release one in the summer.
Just for comparison's sake, our
NenaMark2 test of the Xperia S
with 1.5GHz Snapdragon S3 with Adreno 220 GPU yielded 38fps, while with the LT29i and its Adreno 225 we see 45fps with a prototype unit, so we'll likely get some bump in graphics productivity as well with the Hayabusa.