Sony Ericsson Xperia X2 expected updates will bring WM 6.5.3
This article contains unofficial information.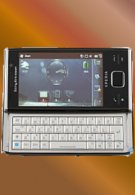 With the Sony Ericsson Xperia X2 hitting the shelves right now, it's going to be pretty difficult to get consumers to go with the handset with news about Windows Mobile 7 devices on the horizon. On top of that, the Android swing on the Xperia X10 also has many people buzzing about its foray into the new platform. If you plan on purchasing the Xperia X2, just be aware about the few updates expected down the road to still keep it up with the times. We've already mentioned how the
Sony Ericsson Aspen
is going to be the first Windows Mobile 6.
5.3
handset on the market, but a series of updates for the Xperia X2 will land it in the same boat. The first update (MR1) is expected to be released in March which will upgrade the platform from 6.
5.1
to 6.5.2 – improving both the stability and usability of the device. Additionally it will bring along video telephony, an FM radio, and introduce a quicker fix to honing in on your GPS location. The second update (scheduled for May) is the big one which will bring along Windows Mobile 6.5.3 that aims to be a significant upgrade when it comes to usability, performance, power management, and the browser experience. If you were having second thoughts about the Xperia X2, just remember that it's still getting the necessary love that'll make it a top contender in the Windows Mobile front.
Sony Ericsson Xperia X2 Specifications
|
Review
source:
Xperiancers