Some of T-Mobile's expanded LTE coverage accomplished through leased spectrum
9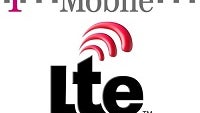 T-Mobile has been making remarkable strides with its network, and in the span of two years, from zero-LTE to more than 250 million POPs covered.
If you ever wondered how a company as lean as T-Mobile was able to make that happen, one of the answers lies in spectrum leasing agreements the carrier has entered into with other companies.
T-Mobile confirmed that is has leased portions of its spectrum to other carriers as part of the strategy to expand LTE coverage overall. While not saying how many companies it has leased spectrum to, T-Mobile simply stated, "We're always exploring opportunities to enhance America's fastest 4G LTE network. Over the years, we've bought, sold and leased spectrum to roaming partners and we'll continue to discuss additional opportunities that will benefit our customers." That strategy includes spectrum swaps and roaming agreements.
Basically, these leasing agreements let other carriers build out the network, while giving them access to T-Mobile's other relationships including equipment vendors, and the carrier's core network for roaming. Of course the arrangements are reciprocal, T-Mobile's network is expanded, carrier partners can use the spectrum as well, and it keeps Team Magenta's capital expenditures contained.
The agreements are a reflection of Verizon's LTE in Rural America (LRA) program, in which Big Red has 21 carrier partners involved.
source:
FierceWireless