Some of Apple's 22 new patents could affect future versions of the Apple iPhone or Apple iPad
15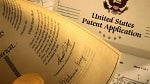 With
22 new patents added to its intellectual property portfolio
, Apple has added ammunition to fight those who use its technologies without licensing it. These new patents include things like an
extended trackpad
that extends into the area where the palm rests, and a patent for "
smart garments
" that alerts a user when, for example, his sneakers have reached the end of its expected life and remind the person to go out and buy new ones.
While that sounds exciting, useful and disturbing at the same time, the patents we are interested in have to do with things that we could see in future builds of the Apple iPhone or Apple iPad. One patent that could result in smaller form factors for each device is one that allows Apple to manufacture a device using smaller circuit boards. This would allow for the production of a device by
stacking chips on top of each other
instead of spreading them out. Based on
teardowns of Apple products
, this is one idea that has not yet been used by the company.
Another patent is for a headset/earphone accessory that can tell when you
have it in your ear
. The earphone's function and that of the device it is connected to, can change depending on whether or not it detects you using the accessory. For example, with the earphone plugged into an iPhone, the phone can automatically have the audio move to the earphone when it is in your ear. Once the earphone is removed from your ear, the audio would automatically go through the handset's speakers.
Another patent covers a "
hand-detecting sensor
" that would be placed near the housing on the FaceTime camera. This would allow the camera to
track hand gestures
made by the user as a way to make user inputs without typing or pressing on the touchscreen. This would be similar to the way certain gestures are used as inputs for the Microsoft Kinect.
With 22 new patents to load up its legal weapons with, Apple's busy army of lawyers continue to build up a stockpile of ammunition just in case a legal war breaks out in the States or around the world.
source:
PatentlyApple
via
TUAW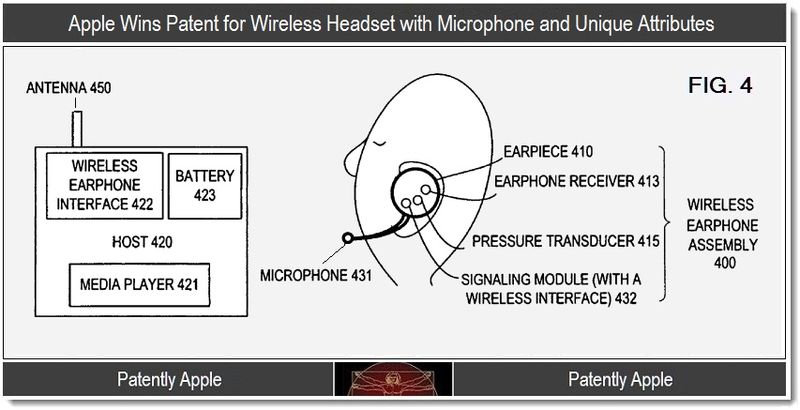 A graphical description of Apple's headset patent