Some manufacturers get a slice of Microsoft's revenue from Bing
19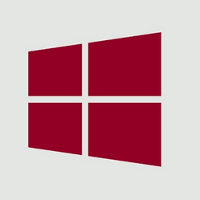 Microsoft no longer charges manufacturers for using the Windows Phone OS on their handsets. But that alone wouldn't seem like a good reason to build Windows Phone flavored smartphones. As it turns out, there is a financial incentive for companies that produce devices, to select the Windows Phone platform.
The Windows Phone Dev Center currently reminds those manufacturers that have an agreement with Microsoft, how to enter a code needed so that they can share search revenue from Bing. There is nothing new about this. Google has a similar arrangement with some manufacturers of Android phones.
Over the last year, we have seen a number of handset manufacturers issue low priced Android phones in Asia. Now, with Windows Phone 8.1 offering more features, manufacturers in the region are building low priced Windows Phone 8.1 powered models. With the pricing on these phones leaving a very small profit margin, any percentage of Bing search revenue and Windows Phone Store revenue that these manufacturers receive, is a welcome source of cash that allows them to sell Windows Phone models at a "value" price.

Microsoft document reveals Bing search revenue sharing
source:
WindowsPhoneDevCenter
via
WMPoweruser