Some magnetic covers don't work on new iPad
8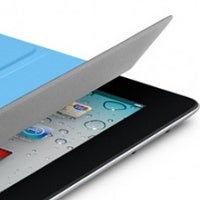 The new iPad might seem almost identical to the good old second-gen Apple tablet, but a slightly different manufacturing decision has rendered certain Smart Covers and some other cases relying on the magnets of the iPad 2, uncompatible with the latest tablet.
Diving deeper into the technical details, tests confirm that the new iPad relies on a polarity-senstive sensors to detect when the iPad should hibernate or wake from sleep. Sensing polarity in this case means that the magnets in the case/cover have to be aligned in the right way in order for the waking/sleep magic to work. You could probably fix your case by switching the place of the panel, but obviously you'd ruin the look of the case/cover.
It seems that the incompatibility is not something to come with some new edition of Apple's Smart Covers. Apple seems to have changed its covers back last October when new colors were released.
Whatever the reason for the incompatibility, Apple Support Forums suggest that Apple should and will replace your non-functional covers for new ones. Some third-party manufacturers like Targus and Maroo are also giving replacement cases and covers.