Some can't handle change and are returning their Apple iPhone X
99+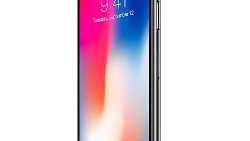 Down in South Florida, a gentleman with the initials SP was eagerly awaiting the arrival of his
Apple iPhone X
ever since he had pre-ordered the handset on October 27th. Yet, when the device finally arrived on the November 3rd launch date, he was underwhelmed. Complaining that the tenth anniversary model was not as useful for his job as the
Samsung Galaxy Note 8
was, SP decided to turn in his iPhone X, making the Galaxy Note 8 his daily driver once again.
In our comments section over the weekend, one of our loyal readers, claiming to be "the biggest Apple fan there is," was so disappointed with the iPhone X, that he returned it today after receiving it on Friday. In his post, he noted that he returned the device to his carrier and was the second person to do so at that particular location on Sunday. His complaints included the notch, which he called "super annoying," and he said the swipe gestures were also annoying. He stated that the OLED screen wasn't much better than the LCD panel used on his
Apple iPhone 6s
, but he did like the Animoji.
"I'm the biggest Apple fan there is and even I'm disappointed with the X. Got mine Friday, returned it today (Sunday). The notch was super annoying, the OLED panel isn't THAT much better than the LCD on my 6S Plus, no battery percentage on the display due to not enough space, annoying swipe gestures, etc. The only really cool/fun part of the phone was the Animoji. No fast charge accessories out of the box also annoyed me. When I went to my carrier to return it, I was the second person in returning an X. Very disappointing weekend."-apple-rulz
Unlike past iPhone models, the Apple iPhone X is not as intuitive, and requires you to learn some key gestures. We suggest that you check out Apple's guided tour of the iPhone X to learn some of these gestures that you need to memorize in order to operate your iPhone X. The video will also reveal some of the directions that will allow you to run certain features on the device, such as Portrait Lighting. Some of the things that might compel someone to return the phone include the notch at the top of the screen, the fact that many apps have yet to be optimized for the new display, and the price. The latter could set off something known as buyer's remorse. That is the regret that some consumers feel after purchasing an expensive item.
We're sure that the number of returns is very small on a percentage basis. We're also sure that many of you who did buy the iPhone X are extremely satisfied with it. But not everyone can handle change.