Some U.K. smartphone users continue to get charged for phones that were already paid off
10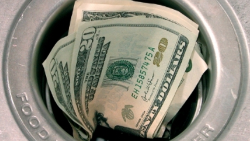 Some U.K. smartphone users could be overpaying for their carrier's service according to Citizen's Advice. The latter is a network of 316 independent charities throughout the United Kingdom that advise people about money, legal and consumer issues. According to the agency, carriers like
Vodafone
,
EE
and
Three
are continuing to charge for the cost of a handset even after the expense of the phone has already been covered.
U.K. consumers can pay a monthly rate for a 2-year fixed term contract. The monthly charge includes the cost of data and the price of a phone. After two-years go by, the subscriber can keep the same contract, start a new contract, or switch to another carrier. The 36% who stay with the same contract (19% of them stick around for an extra 6-months) are the ones paying more than they should.
The average subscriber is overpaying by £22 ($29.02 USD) a month. The overpayments are higher for those who paid off more expensive phones like the
Apple iPhone 7
and
Samsung Galaxy S8
. According to Citizen's Advice, owners of those two devices are paying £38 a month ($50.13 USD) more than they should. And those purchasing the 256GB
Apple iPhone 8
could end up overpaying by £46 ($60.68 USD) monthly.
"It's only right that mobile customers should be notified when they have paid off the price of their handset, and that their future bills should reflect this. I welcome Citizens Advice's call for better billing information for consumers, and hope that providers will now take the initiative by clearly separating the cost of handsets and tariffs in mobile contracts."-Matt Hancock, U.K. Minister for Digital
Citizen's Advice wants U.K. carriers to clearly indicate on an invoice how much is being charged for data and voice minutes, and how much the carrier is billing for the phone. It also would like to see the cost of a phone automatically deducted from a customer's bill once it is paid off. However, there is no indication that U.K. carriers plan on making any such adjustment soon. A spokesman for carrier Three said, "Whenever a new customer signs with us, we make the end-date of the contract term very clear."
source:
TechRadar