Some Project Fi customers have received a little surprise in the mail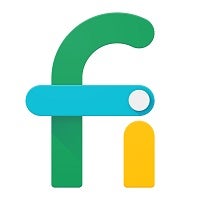 Project Fi is the Google-owned hybrid MVNO
that offers consumers low-priced wireless talk, text and data service using both Wi-Fi Hotspots, and cellular networks belonging to Sprint and T-Mobile. The service is priced at $20 a month for unlimited talk and text, with data priced at $10 for each GB desired. Users get refunded for each GB of data paid for, but not used during the month. Those interested in the service have had to request an invitation.
Right now, Project Fi users are limited to using the
Nexus 6
,
Nexus 6P
or the
Nexus 5X
with the service. While in reach of a Wi-Fi Hotspot, users make/take calls and connect to the web using Wi-Fi. Once out of Wi-Fi range, the user's handset will determine whether to switch to a T-Mobile or Sprint pipeline depending on which one is offering a faster connection at the moment.
Some subscribers to Project Fi have just received a holiday present in the mail. The gift features a Lego set made of blocks with the Project Fi colors (blue, yellow, green and white), that can be turned into a phone stand. The other gift in the package is a a USB Type-A to USB
Type-C cable
. A card that comes with the gifts read, "
Thanks for your support. Let's build on this
."
It isn't clear whether all subscribers have received the package, or it was just meant to be received by certain Project Fi customers. With the Type-C cable, Project Fi customers will be able to transfer data at faster speeds, and charge up depleted batteries quicker. It is also reversable, making it easier to insert into the Nexus 6P and Nexus 5X, both of which come with the Type-C port.
source:
AndroidCentral