Some NYC subway platforms to support AT&T and T-Mobile service starting Tuesday
8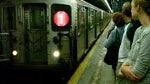 It's hard to imagine being able to actually get cellphone reception anywhere near the New York City subway. Starting this Tuesday, a limited number of New Yorkers using T-Mobile and AT&T
will be able to get reception on their handset on four subway station platforms
in the Chelsea neighborhood of Manhattan. According to the New York Times, this pilot program will be available, more specifically, "
at the C-E platforms at 23rd Street and Eighth Avenue
and three other stations along West 14th Street: the A, C, E and L platforms at Eighth Avenue; the F, M and L platforms at Avenue of the Americas; and the Seventh Avenue station that serves the Nos. 1, 2 and 3 lines
."
Eventually, the goal is
to expand service onto the trains and throughout the entire Big Apple subway system
. And of course, those CDMA carriers are going to want to take a whack at offering subway riders cellular service as well. The speed that the subway service expands depends on how well this pilot program does.
Having a working cell phone at your side while you're standing on a nearly deserted subway platform late at night might give you a little extra boost of confidence. Now if only the carriers could come up with a way to have their signals penetrate some of those thick Big Apple skyscrapers.
source:
NYTimes
via
TmoNews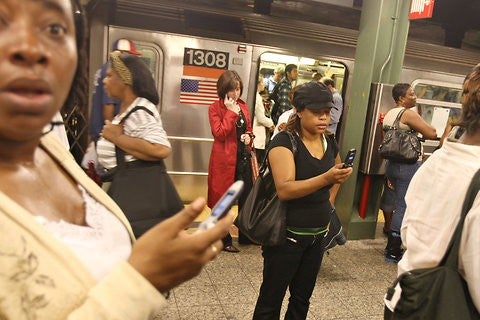 New Yorkers trying to use their cell phone on a Brooklyn subway platform in 2007; starting Tuesday in certain locations, AT&T and T-Mobile users will be able to get a signal