Softbank may look to acquire T-Mobile if Sprint purchase fails
11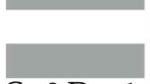 Softbank has been officially set to
acquire a majority share of Sprint
since October, and the $20 billion deal keeps inching closer and closer to completion, but a new report says that Softbank has a backup plan in case the purchase doesn't get approval. Apparently, the fallback plan for Softbank is to follow in AT&T's footsteps and try to purchase T-Mobile.
A report from Reuters says that Softbank is already in talks with Deutsche Telekom to purchase T-Mobile U.S. The two companies have been in discussions over T-Mobile since last year, but talks have gained steam since
Dish entered the race
to purchase Sprint. Dish outbid Softbank for Sprint, offering a deal worth $25.5 billion.
Softbank's primary focus is still to close the deal for Sprint, but if that does fall through, it will push more aggressively for T-Mobile U.S., which is said to be valued at $15 billion. And, just to make things even more complicated, if Softbank does abandon its bid for Sprint, it could gain $5 billion from currency hedging gains, previously purchased Sprint shares, and breakup fees.
Recommended Stories