Snapdragon 820 vs Snapdragon 810: leaked benchmark result chart shows performance improvements
39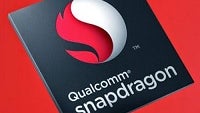 According to previous reports, Qualcomm is currently hard at work tweaking and optimizing its its upcoming chipset, the Snapdragon 820. The last time we've heard about the chip and its multiple prototypes, a rumor suggested that Qualcomm will push out a new
revision of the Snapdragon 820 called V3.x
, with samples expected to start shipping in October.
Earlier today, a new exhaustive benchmark result leak comparing the processing power of the latest Snapdragon 820 revision against an earlier prototype surfaced online in China. As an added bonus, the leak also shows how the current-gen Snapdragon 810 compares to the Snapdragon 820 prototypes in a number of processing-related tasks.
In the chart below, the Snapdragon 810 results are colored green, an early Snapdragon 820 prototype (named here 820-A) is colored orange, while an alleged current revision of the Snapdragon 820 (named here 820-B) is colored red. You can see that the latest Snapdragon 820 prototype scores significantly better across the board compared to the earlier prototype. In the AnTuTu benchmark, the 820-B is said to cross 70K points, which correlates strongly with a previous leak that claimed to reveal the performance of a
Snapdragon 820-powered prototype of the Samsung Galaxy S7
.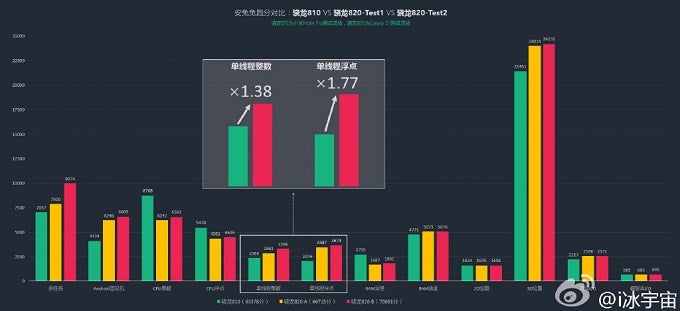 At this point, we can't be sure if this Snapdragon 820-B version is the same as the rumored 3.x revision, but this appears to be the case based on the performance improvements.
What do you guys think? Will Qualcomm be able to wash away the bitter taste left by the Snapdragon 810 and its poor thermal performance?