Snapchat reportedly preparing for a $25 billion IPO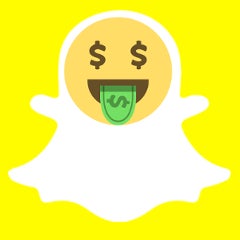 According to a report, the firm behind Snapchat is poised for an initial public offering that could place the minimum value of the company at a whopping $25 billion. According to
The Wall Street Journal,
the requisite paperwork is currently being drawn up, and the firm could begin selling shares from March of next year.
Snapchat's rise in four years has been meteoric, even in app terms. It has managed to find a niche with its image and video-sharing platform, which lets users share finite content that disappears after a set amount of time. Very recently the company behind the app
became Snap Inc.
, and such a corporate move now seems a precursor to the rumored IPO.
If the reports and the numbers turn out to be true, Snap would be the most expensive to float on the US Stock Exchange since Alibaba in 2014 ($168 billion). The company is expected to generate $366.7 million in ad revenue during the course of 2016, which is considerably higher than the $60 million it managed to muster last year. Not all of Snap's financial information is in the public domain -- not yet, anyway -- so it's unclear if the firm actually turns a profit.
Snapchat is very popular with young people, particularly teens. But the app also found a home among online marketers and other businessfolk who've utilized the platform to raise their profiles and connect with audiences directly. The dynamic, personal service allows users to chat via IM and share images and videos as an ongoing story -- a feature that
Instagram recently adopted with apparent success
.
Interestingly,
CEO Evan Spiegel rejected a $3 billion acquisition bid from Facebook
back in 2013. Irrespective of the IPO, it looks a shrewd move from an entrepreneur whose personal wealth is said to be in excess of $2 billion.
Along with the aforementioned name change, Snapchat also debuted its
new video recording sunglasses
recently, for which Spiegel and Co. will charge $130 later this year. Essentially, they're shades with a camera lens built in so that hardcore Snapchatters can document events in a more seamless fashion. Whether they will be as well received as Snapchat itself, however, remains to be seen.