Snapchat being valued at $10 billion; Yahoo plans to invest
9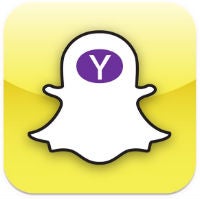 Remember late last year when there were stories going around about how Snapchat turned down acquisition offers from both
Facebook
and
Google
that were in the neighborhood of $3 to $4 billion? There were many who called Snapchat crazy, mostly due to security issues around the same time, but CEO Evan Spiegel knew his company was worth more. Seems he was very right.
According to
The Wall Street Journal
, Snapchat has been working on gathering new investments from various venture-capital firms, money managers and companies, and it has Yahoo interested. It seems that Yahoo is getting ready to invest $20 million into Snapchat at a valuation of $10 billion. So, obviously, Spiegel was right to rebuff the purchase offers, even though Snapchat still doesn't have a monetization strategy. It does have one of the most popular social networks with teens though, and that can be huge.
This could also be another solid investment by Yahoo. Back in 2005, Yahoo invested $1 billion for a 40% stake in Chinese e-commerce group Alibaba; and, as Alibaba's recent successful IPO showed, that was a great move, proving to be worth tens of billions. Yahoo even made about $5 billion by selling part of its stake. Snapchat likely won't be that big of a success, but time will tell.