SnapLock is an automated Android lock-screen that presents the apps you want, when you want them
2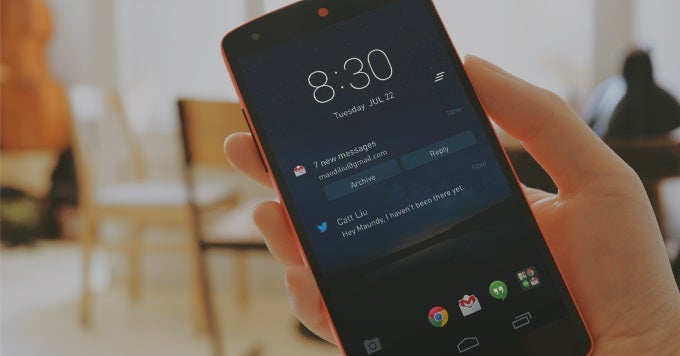 | | |
| --- | --- |
| Developer: Wandou | Download: Android |
| Category: Lock Screen | Price: Free |
SnapLock is an Android lock-screen with a special premise behind it. According to a Yahoo Aviate research report, Android users have 95 apps installed on average, of which they use 35 on a daily basis, and favor different apps at different times.
SnapLock takes the results to heart and implements an original concept - AppRhythm. The algorithm discovers which apps you use the most at different times of day, and automatically links them on the lock screen. You can simply swipe the shortcut on the lock screen and launch the app.
This innovative feature aside, SnapLock covers familiar, but highly sought-after functionality. Alerts and notifications appear immediately on it. A selection of wallpapers from the photography community at 500px is available for a pleasing appearance. There's also a Swipe Lock plugin which lets you lock your phone without touching the power button. Gesture control's where it's at!
SnapLock is completely free to download and use. There are no ads or in-app purchases.