Smartwatch shipments outnumber Swiss watch shipments in Q4 2015 for the first time ever
18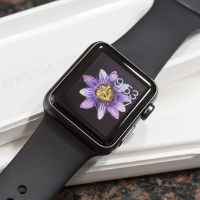 According to Strategy Analytics, for the first time ever the number of smartwatches shipped globally in a quarter outnumbered the number of Swiss watches in transit. This took place in the fourth quarter of 2015. Strategy Analytics credited the Apple Watch for the strength in smartwatch shipments overall.
The Swiss, well known for their precision timepieces, have been ignoring the smartwatch phenomenon, hoping that it would disappear. According to Strategy Analytics' executive director Neil Mawston, "The Swiss watch industry has been very slow to react to the development of smartwatches. The Swiss watch industry has been sticking its head in the sand and hoping smartwatches will go away." But that doesn't seem to be a realistic solution. Swiss watch shipments declined by 5% year-over-year during the October through December period, while smartwatch shipments rose 316%.
Some Swiss manufacturers have decided that if they can't beat them, they will join them. One Swiss manufacturer,
Tag Heuer, released its Android Wear powered watch during the fourth quarter
. Tag, whose 1% share of the smartwatch market last quarter was dwarfed by Apple's 63% and Samsung's 16%, features a smartwatch powered by a dual-core 1.6GHz CPU. While it has twice the memory of other Android Wear powered timepieces, it is lacking some basic features like GPS, used to monitor exercises. It also is missing support for NFC, used with mobile payment systems.
Besides Strategy Analytics, research firm Gartner also credits the Apple Watch for the growth in the smartwatch industry. Overall, shipments are expected to rise to 50 million units this year from the 30 million timepieces shipped in 2015. Smartwatch shipments are expected to rise another 33.4% in 2017 to 66.7 million units.
No images
source:
CNET