Smartphone use by Doctors could destroy patient confidentiality
10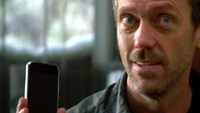 Doctors have increasingly been using smartphones for their practices. A survey conducted among 287 doctors and 564 nurses, who toil at five hospitals in London that are part of the National Health Service (NHS) trust, found that 65% of doctors send SMS messages to colleagues about patients. 46% of the Doctors used their smartphone to send a picture of a wound to another doctor. One-third of the doctors used a third-party messaging app to share information about patients.
Making the public aware about these possible security breaches, is part of a campaign being waged by the medConfidential campaign group. The group worries that by sharing information, Doctors unwittingly are giving away information about patients that is supposed to be confidential.
The group notes that some messages about patients are being sent from one personal device to another, unprotected without encryption. One spokesman for the group added, "
What happens if the message gets sent to a wrong number?
" To prevent things like this from happening, there is a call by the report's six authors for the NHS to develop guidelines for the use of smartphones by Doctors. The six co-authors include former health minister Lord Darzi.
"Owing to a lack of data encryption and necessary security modules, the transmission of patient information through these messaging modalities is currently unsecure and may result in the inadvertent disclosure of highly sensitive and confidential data, particularly if handsets are lost, stolen or viewed by unauthorized users."-Survey report
Thanks for the tip!
source:
TheGuardian