Smartphone penetration booms in 2011, iPhone the most popular device
21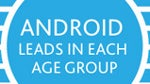 We all can see it - smartphones are getting more and more popular, and now it's not just your peers having them, but even teens and the elderly.
Smartphone penetration
has jumped in the last two years and while in Q3 2009 it stood at a mere 18%, at the end of the same period in 2011, it's already 44%, according to market researchers from Nielsen.
The younger crowd is leading the smartphone push with nearly two thirds of 25 to 34 year olds and more than a half of 18 to 24 year olds having a smartphone.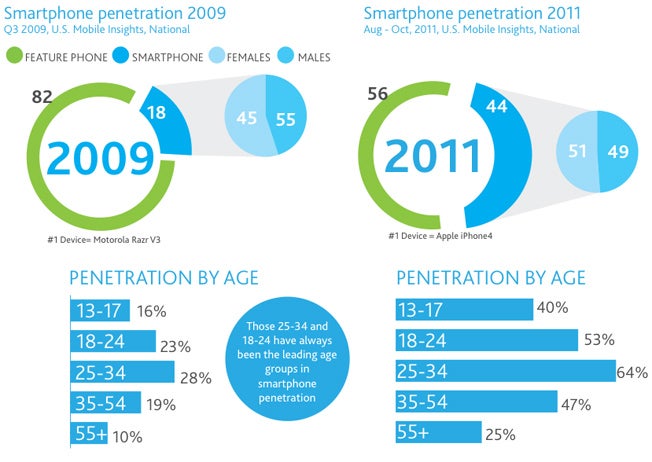 How has the
phone landscape
changed? In 2009, the most popular phone nationwide was the Motorola RAZR, a feature phone. This year, it's the iPhone 4 with a large touchscreen and plenty of apps.
When it comes to the smartphone world,
Android is king
with the lion's share of 44.2%, trailed by Apple and iOS with 28.6%, and finally RIM's BlackBerry dropped to 17%. Windows in its various mobile flavors accounts for only 5.3%, further down from 6.1% in the second quarter.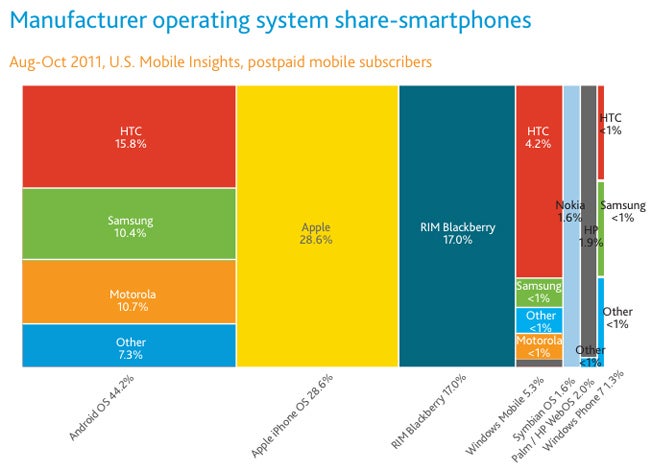 When broken by
age groups
, Android stilled ruled supreme in every category, but it was the youngest crowd that preferred it the most.

Do you see the same trend in your daily lives - does everyone around you have a smartphone?