Smartphone anti-virus products the next feature in service plans?
5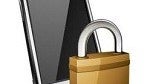 It is inevitable. Carriers will begin integrating mobile security products and services across the board of their offerings.
AT&T is already on that track, having made available to all its business customers a service for an anti-virus app and app filtering service that runs on their network. AT&T Mobile Security will expand a version of these services to consumers next year. These services are arriving just in time, as McAfee reports that its mobile database of malware has over 13,000 samples, of which more than 4,000 were added in just the past year, most of which target the Android operating system.
There are already several downloadable security apps. They are the traditional type of anti-virus. The programs scan the device and files for known malware. In AT&T's service however, the company provides an app for the phone, and it also analyzes data in its own network to see if it matches anything known to be harmful before it even reaches your device.
We are simply witnessing the beginning of what happened with the evolution of personal computers and the types of security they now need. As Android and iOS continue to gain market-share in the business space, chipping away at reliably secure BlackBerry platforms, services like this will become more relevant and in demand from businesses and IT departments.
What is a service like this worth to you? Do you use security software on your device? Do network enhanced features like what AT&T is offering appeal to you?
source:
Technology Review