SmartNavi is a maps app that tracks your steps instead of wasting battery on GPS
2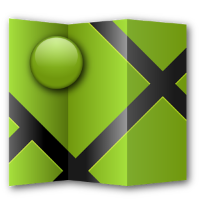 Smartphone navigation without battery-draining GPS? Yep, it's doable! Enter SmartNavi, an Android app that offers GPS-independent, step-based navigation for those on foot. Letting you save up to a claimed 80% of energy, the app recognizes your steps and their direction by using the device's internal sensors. This way, you can still navigate efficiently while saving lots of juice.
In addition to that, you can also use SmartNavi's background service as a dummy GPS to provide fake location data for other navigation apps. This way, you can still use them without wasting battery on connecting with satellites.
To make SmartNavi work, you must enter your body height and hold the device in front of your body as it tracks your steps. Your location is plotted on a map and traced in real-time.
SmartNavi isn't a Google Maps replacement by any means, but it's a competent navigation app with a sensible idea behind it. It's free and it has no ads, so try it out on your next trip.