SlingPlayer Mobile for Android goes high qualilty
5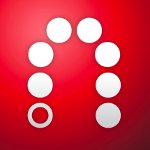 Those of you interested in SlingPlayer Mobile for Android, or those of you that already have it, there is good news in the form of an update for the application that will add support high quality streaming.
Back in December, SlingPlayer Mobile for iOS was updated to support high quality playback. It was only a matter of time until the Android version of the app was given the same treatment. For those of you that have yet to download the SlingPlayer Mobile app, it will run you $29.99. Of course if you do already have it the update won't cost you a dime.
SlingPlayer Mobile is a pretty nifty application. Keep in mind that you do have to have a SlingBox setup at your house already for this app to do you any good. Tell us what you think in the comment section down below.
source:
Engadget Mobile