SlideBoard feature comes to BlackBerry Keyboard beta app in Google Play Store
8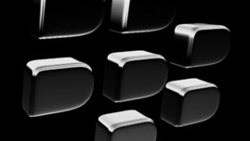 If you own an Android-powered BlackBerry model without a physical keyboard, a new beta version of the BlackBerry Keyboard app is waiting for you in the Google Play Store. And with the app comes "SlideBoard." With this new feature, sliding your finger left or right on the virtual keyboard will reveal two panels. One shows four phrases that can be customized by the user for quick replies while messaging. The other panel has a dedicated numbers pad along with some widely used symbols.
As we said, this new feature is in beta, which means it might require additional work to make it ready for prime time. We should point out that only one of the panels can be seen at a time.
"Now introducing SlideBoard, which provides quick access to two complementary panels on both sides of current keyboard. It consists of a number pad with some widely used symbols and a quick phrases panel consisting of 4 user customizable phrases. These panels on both sides of keyboard can be accessed by horizontal slide actions, revealing a single panel at any time. The location of these panels can be toggled according to user preferences in the keyboard extensions settings."-BlackBerry
To reiterate, the SlideBoard beta is available only for those BlackBerry models running on Android without a physical keyboard. While that would rule out the
BlackBerry KEYone
, the app will apparently work with the new
BlackBerry Motion
.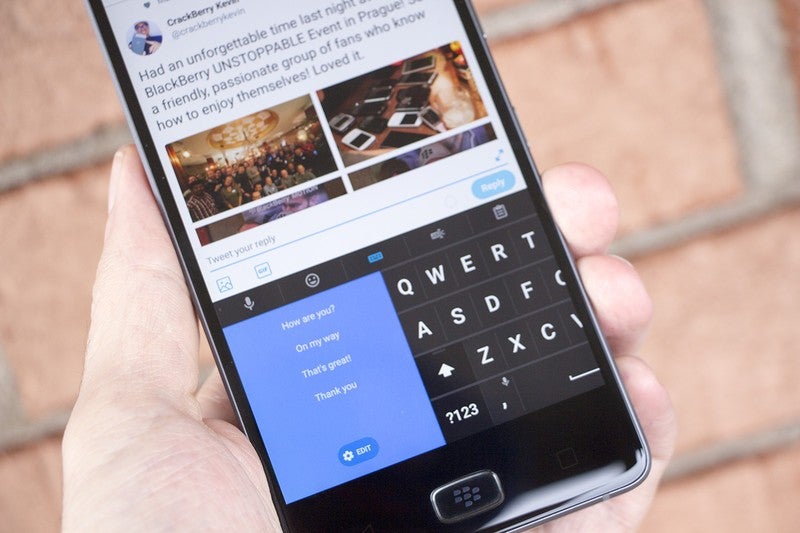 SlideBoard allows users of certain BlackBerry models to reveal two panels on the virtual keyboard with useful features
via
CrackBerry