Skype updates on the backend, fixes message sync across Windows devices
1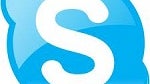 When it comes to universal messaging applications, Skype is one of but a few that inhabit nearly every mobile platform, from Android to Symbian.
Skype is not without its warts however, and there are a few that regular users of the service like to nit-pick over, particularly when it comes to message synchronization across different devices.
For example, if you are chatting with colleagues and friends on your tablet or laptop, messages you "read" and/or respond to and then you switch to your Windows Phone to continue the conversation, you are greeted with a list of messages tagged as "new" even though you already read them.
Thanks to some backend updates at Skype, that issue should now be resolved. The updates also now allow the sending of messages to people that are not online as well.
In addition to the system updates that Skype implemented, the modern app for Windows has been updated which will add some functionality for Surface users. There are new options for adding people, viewing online contacts as well as the ability to mute notification sounds for active conversations.
source:
WPCentral