Skype for iPad officially released, pulled then reappears
5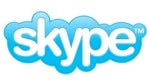 UPDATE: Mere hours after it was takendown because of its "premature release," Skype for iPad hasreappeared on iTunes in all of its tablet-optimized glory and thistime it seems like it's there for good.
Good news for iPad 2 owners! Skype has released an official version for iPads, so you no longer have to rely on the iPhone app for your video calls. Of course the iPhone app would be a smaller video window, or an odd fullscreen option, but now Skype can be enjoyed on the iPad screen in its full glory.
Skype for iPad supports video calling, audio calling and chat on WiFi or 3G. Of course, in order to get two-way video calling you'll need an iPad 2, but 3G iPad owners will still be able to receive video calls even though they won't be able to send video. The app also brings all the other features you'd expect in a Skype app, like push notifications for chat and communication histories.
When Skype was first listed in iTunes, it wasn't listed as an update to the current iPhone version, but as a separate iPad version. Even as of this writing, if you search iTunes, both versions would appear separately, but the iPad version would be unavailable. We don't know when the app will go live again, but it seems like it'll be soon, so keep checking and sound off in the comments when the app is live in iTunes again.
Download Skype for iPad
[iTunes install link]