Skype ending calls to mobile and landline phones within India
4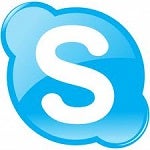 Due to Indian government regulations which disallow internet based calls to mobile and landline phones in India that originate within India, Skype will discontinue the feature beginning November 10th.
Skype-to-Skype calling will still work, and those who make calls to mobile devices or landline phones from outside India will still be able to do so as well. Likewise, calls to destinations outside of India are still allowed.
Customers within India with premium accounts or account credits for such calls will get a refund, or customers can use those credit balances using Skype Wi-Fi.
How or if these rules will be abided by services like Viber, Google Hangouts, or WhatsApp (for when calling feature becomes available), is not yet known. One way services have maneuvered around these rules was to route calls to international switches before directing back to the Indian-based recipient. Based on the announcement made by Skype, the service will no longer do that.
sources:
Skype
via
BGR
and
Times of India