Skype catches rare bug that sends messages to incorrect addresses from your contacts list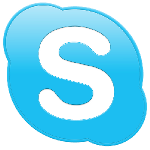 Let's say you're ticked off at your boss because he yelled at you for getting a chocolate glazed donut instead of a chocolate one (there is a difference). So you decide to IM your buddy to tell him what a douche your boss is when suddenly the hair on the back of your neck is standing up. For some strange reason,
Skype has sent your IM to the boss whose phone number is stored in your contacts list
. Ooops!
"Thanks for your reports and sorry for the inconvenience caused by this. We are currently investigating and hope to provide a solution for this soon."-Statement from Skype
While perhaps nothing as earth-shattering as this example has occurred, but some Skype users have reported in the application's support forum that after an update last month, some messages being sent to a particular person are going to a random person from the sender's contacts list. One person said it was awkward and embarrassing (although he might have been talking about his spelling, too).
Even after Skype confirmed the problem, said it occurred rarely, and promised that a software update would soon be coming to exterminate the bug, others continued to complain about
entire conversations being sent to a random third party in the sender's contacts list
. Has this happened to you? The good news is that Skype seems to be all over this. If an IM you sent on Skype fell into the wrong hands, let us know by leaving a comment in the box below.
source:
Skype