Six-year old defeats Touch ID, racks up $250 Amazon bill
45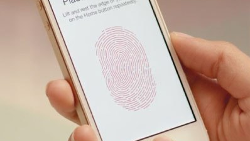 Some six year old children are smart as a whip. Take Ashlynd Howell. Spotting her mother asleep on the couch, Ashlynd grabbed Mom's iPhone and manipulated her mother's thumb over Touch ID in order to unlock the device. Once she was able to get inside the handset, it was like Christmas for Ashlynd as she ordered several Pokemon related items from Amazon, valued at $250.
When Bethany Howell awoke from her nap, she was refreshed. She also was $250 poorer, which she noticed from a series of 13 order confirmations. Putting two and two together, Mom realized that it was her daughter behind the orders. Bethany was able to get her money back on four of the orders. Meanwhile, Ashlynd was happy to let her mom know that she placed these orders all by herself. Not only that, but the six-year old was proud and excited to tell her mother that everything she ordered was coming directly to the house.
You might think that having Touch ID or any fingerprint scanner on your phone would be enough to give you protection from someone ordering products on your dime without your knowledge. But you should never underestimate the mind of a child who is sharp as a tack, and who won't let anything stop her from buying Pokemon related products, not even a fingerprint scanner.
source:
BGR