Siri to recognize 'Her Master's Voice' in iOS 9.1?
38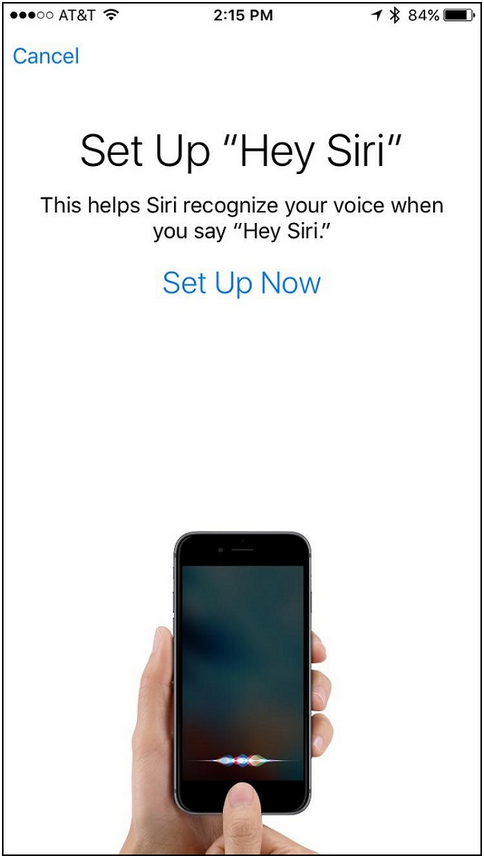 Siri will learn to recognize an iPhone owner's voice in iOS 9.1
Siri, Apple's virtual, voice-activated personal assistant, happens to have a keener ear in iOS 9.1. Based on a look of the iOS 9.1 setup screen, Siri will apparently be able to discern between the voice belonging to an owner of a particular iPhone, and voices belonging to everyone else. While setting up the "
Hey Siri
" phrase that will activate the virtual assistant hands-free, the screen says that the setup process will "
help Siri recognize your voice
."
If this is correct, the "
Hey Siri
" phrase will only work with a device owner's voice, preventing a stranger from activating the assistant on another person's iPhone. It also will eliminate Siri from being activated by your teasing friends, circling around you and your iPhone, mocking you by saying "
Hey Siri
" in an attempt to get your goat.
The
Apple iPhone 6s
and
Apple iPhone 6s Plus
, when released starting on September 25th, will be the only two iPhone models that allow users to employ Siri's always-on feature while unplugged. Those using iOS 8 are able to call for Siri and activate the assistant hands-free, but only when their iPhone is plugged in. The new "
Hey Siri
" setup screen for iOS was discovered in the public beta for iOS 9.1, which was released on Thursday.
source:
MacRumors