Siri saves the day by calling the Coast Guard to help rescue a teen and her family
57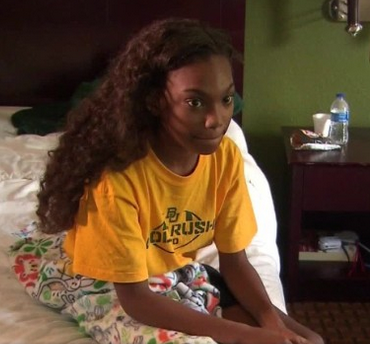 14-year old Tyler Frank and her family were rescued from Hurricane Harvey after asking for Siri's help
A 14-year old girl named Tyler Frank owes her life to Siri. Thanks to floods caused by Hurricane Harvey, Frank and her family were stranded. As the flood waters started to rise, the teen was in the beginning stages of a painful Sickle Cell crisis and had only one place to turn to for help. Activating Siri on her iPhone, Tyler asked the virtual personal assistant to call the Coast Guard.
The first time the Coast Guard appeared, they left without Tyler because the crew was only taking the gravely ill or elderly. Even with the unforgiving pain from sickle cell anemia, the teen and her family was left behind. She called again the next day, and the second time she was flown to safety along with her family.
After being treated for sickle cell at Texas Children's Hospital, Tyler was released and joined her family at a Houston area motel. The family lost their home and car to the storm. But thanks to Siri, they still have their lives as the virtual assistant was able to summon the help they needed to escape the rising waters.
source:
BGR