Should Samsung re-introduce flat-screen flagships?
67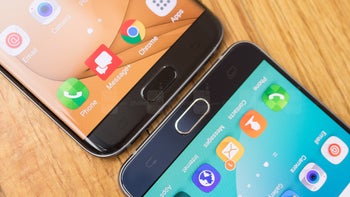 Back in the day, Samsung always had two variants for its top-tier phones — a "regular" one and an "
edge
" one. The latter had that cool-looking double-curved screen, while the "normal" flagships would have a very traditional flat screen, with a full frame around it.
Since the
Note 7
, Samsung went more aggressive with the curvy design and eliminated the choice entirely — if you are getting a top-tier Sammy smartphone, it's going to have a curved screen, there are just no more flat variants.
And that's an understandable choice — the Edge models were always much more popular than the regular ones. They give you that signature Samsung look, which really sets the phone apart from the competition. And it's cool and futuristic.
At least it was, two generations of phones ago. Now, it's kind of normal to see yet another screen with a dual curve. And since the aesthetics are no longer that much of a novelty, the fact that Edge screen (ahem, Infinity display) phones are a bit harder to hold is becoming more and more of an annoyance. So, we wonder — do we all still absolutely love Edge screens (Infinity displays, oops!), or are we willing to take on a flatter design by Sammy again?