Set up always-on, always-listening Google Now with your Samsung Galaxy Note 4
6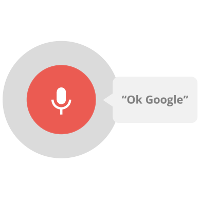 As has become typical with Samsung devices, extra functionality is not at all missing with its devices. But nowhere is that as true as with the company's highest of high-end smartphone lines -- the Galaxy Note family.
Indeed, the
Note 4
, for example, is chock-full with extra features -- so much so that Samsung has even included an alternative to the Google Now personal assistant, called S Voice.
This is obviously not exclusive to the manufacturer's latest phablet, but it has been loaded on it, and it is there should you wish to make use of it. That said, we'd honestly suggest you steer clear of it and instead set up Google Now so that it starts when you speak out the "OK Google" trigger words. The procedure takes about 5 minutes, and it's absolutely straightforward -- most of the time is spent waiting for downloads. It's well worth it, though, as in the end, you'll be able to activate Google Now from any screen on your Note 4, and even if it's locked with the display turned off.