Sega puts 26 iOS and Android games on sale, down to $0.99 apiece
3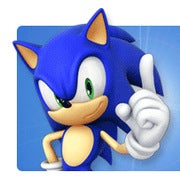 In case you have a sweet spot for retro games, especially the ones from the 16-bit console era, then you should check out the awesome holiday sale that Sega just announced. A solid chunk of its Android and iOS titles are currently being offered for as little as $0.99, including all episodes of Sonic the Hedgehog, Altered Beast, Streats of Rage 3, Golden Axe 3, and more.
Some newer titles are included as well, such as ChuChu Rocket! and Total War Battles: Shogun. Crazy Taxi and Jet Set Radio are also on sale, priced at $1.99. Sega's holiday promo will run through January 3 and it is open to buyers from all over the world.
The full list of discounted games from Sega is below so go ahead and check it out. Is anyone going to take advantage of the deal? Let us know in the comments!