Seemingly confirmed: the iPhone 6s comes with a smaller battery than predecessor
81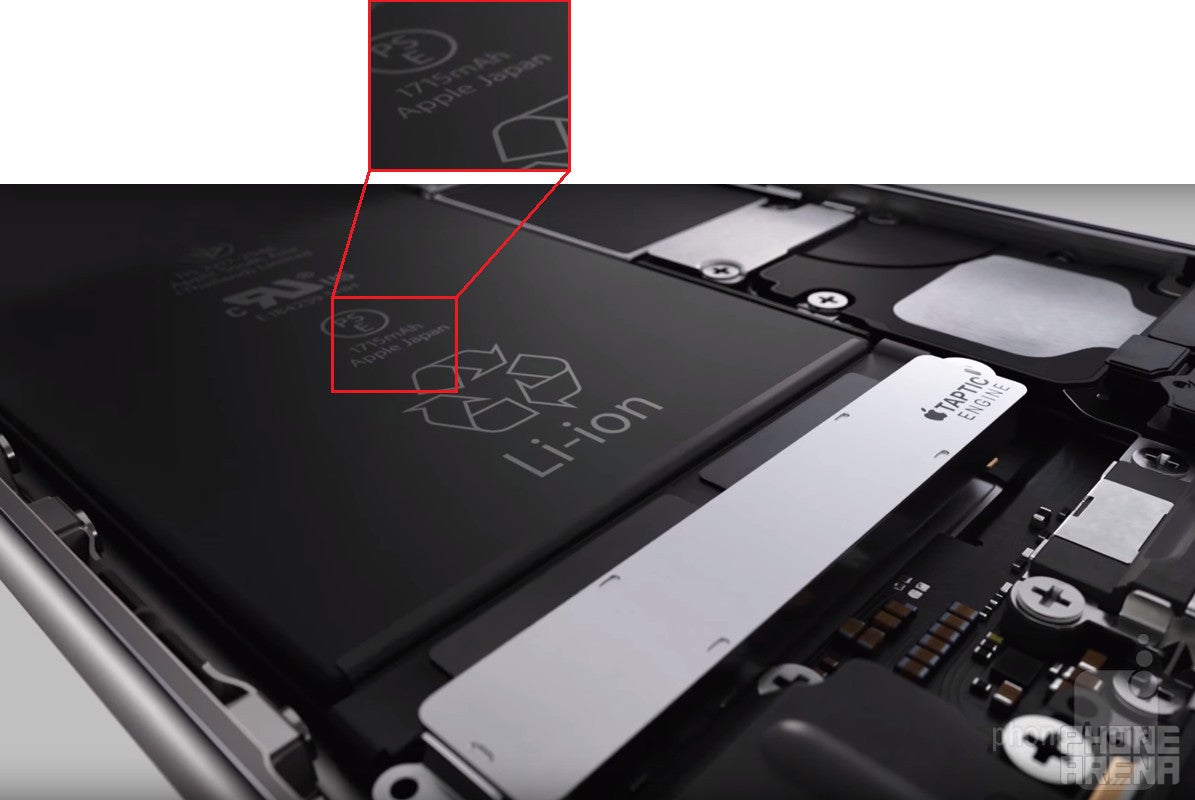 Apple is known to leave out a few key details out of its official specs sheet for their iPhones, with the amount of RAM and battery capacity being the biggest offenders. In the past, this has forced fans to seek out that information elsewhere, and it usually takes a while before a third-party app can identify the memory and/or somebody gets their hands on a unit and tears it down, revealing the cell. With the iPhone 6s, however, we might have been spared the effort, at least as far as the battery question is concerned.
Now, this isn't exactly what we'd call official confirmation, but it's very, very close: one of Apple's iPhone 6s ads actually reveals this critical piece of the puzzle during an animation meant to show off what's under the lid. As you can see, the battery is clearly labeled as a 1,715 mAh unit, which means the new 4.7-inch iPhone has a smaller juicer than its predecessor, which sported a 1,810 cell. Obviously, a difference of 95 mAh is close to negligible when looking at the big picture, but there it is.
For what it's worth, Apple reported identical battery endurance figures. Indeed, like the iPhone 6, the iPhone 6s is rated good for up to 14 hours of talk time over a 3G network, 10 hours of browsing on LTE, 11 hours of HD video playback, 50 hours of audio, and up to 10 days on standby. Apple also claims that iOS 9 will bring some significant battery optimizations to the table — perhaps ones that aren't captured in these estimates — so it'll be interesting to see how it handles our proprietary battery life benchmark test.
Here's the iPhone 6s ad in question (at the 2:53 mark):
Thanks for the tip, Adam!
Recommended Stories