Seed concept allows for a smartphone to power other devices including a tablet, laptop and desktop
13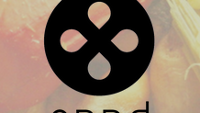 Seed is a similar concept to the Asus Padfone. A smartphone is placed into a dock to power up a tablet. In a nutshell, that is how you would explain the Padfone. Seed was devised by a computer engineering student from the University of Cape Town named Nick Rout. And unlike the Android powered Padfone, Seed will be driven by Ubuntu. Rout has fronted the cost of Seed out of his own pocket, although he expects crowd-sourced funding to be in the product's future. He also has been speaking with a number of potential investors.
The Seed smartphone docks with a tablet, laptop, desktop and television. Note how the placement of the smartphone on the laptop allows the touchscreen on the handset to double as a touchpad for the computer. Magnets hold the phone in place in the docks and while the phone does all of the heavy lifting, the docks change the form factor and set off a different UI. A unified app store allows apps to be consistent across different devices.
The phone is expected to feature a 4.5 inch screen (protected by Gorilla Glass) with resolution of 720 x 1280. A quad-core Snapdragon 805 CPU will be under the hood with the Adreno 420 GPU on board. 4GB of RAM and 128GB of storage is on board. A 13MP snapper on back has an aperture of f/2.0 to help you take pictures under low-light conditions. A 2400mAh battery keeps the lights on. As far as the tablet is concerned, it is equipped with an 8 inch screen offering 1080p resolution. A 4400mAh cell keeps the slate powered up.
Seed still needs funding, and there is a long way to go before this becomes reality. The company is accepting donations, which you can make from the company website, accessible by clicking on the sourcelink.
source:
Seed
via
IBT