See the Ubuntu Edge in flesh, the smartphone that wants to revolutionize the industry
34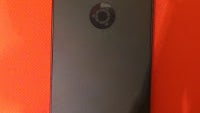 We're getting closer and closer to the 22nd, which will mark
a month since Canonical announced the Ubuntu Edge
and the extravagant crowd-funding campaign it hopes to close. The eagle-eyed among you probably also remember a rather important detail – unless the campaign hosted over at Indiegogo manages to secure a whopping $32 million in funding by August 22, Canonical won't get even a cent, and the Edge simply won't happen.
A great-looking and sounding project, the Ubuntu Edge campaign was initially off to a great start, raising an impressive $2 million in under 12 hours. Unfortunately, funding for the project has been slowing down ever since, reaching almost a complete stop – $9.8 million – that's the amount raised as of this writing. With just 9 days left until the official end of the campaign, it's fair to say that failure is behind the corner, unless we witness some kind of a miracle.
We can't help but feel disappointed over this, and we sure as hell aren't alone. Vowing that the Ubuntu Edge would be to smartphones what Formula 1 is to your everyday vehicle, the Edge sure packs some serious promise. Set to come with the latest and greatest multi-core processor available at the time of the release, along with "at least" 4GB of RAM and 128GB of internal storage, the Ubuntu Edge sounds like a geek dream come true. The rest of the promised specs include:
A 4-5inch display of unknown tech, said to be at least 720p. Canonical vowed not to pursue pixel count at the expense of color reproduction and general quality.
Screen to be covered by sapphire crystal, a material so scratch resistant it is usually considered second only to diamond.
Dual LTE Antennas allowing for blazing-fast speeds on any network
Dual boot: Ubuntu Touch/Android
Silicon-anode Li-ion battery of unknown capacity and size
A singular, metal unibody
Of course, none of this really amounts to much until we actually get to see a real, tangible product, one that isn't staring back at us from a teaser video. Fortunately for us, a prototype Ubuntu Edge has been showcased during the XDA DevCon 2013 in Miami a few days ago, and there's no shortage of high resolution snaps of it. In spite of the rather hopeless outlook on the project, we're definitely fancying the Edge – said metal unibody looks sleek and premium, especially with the help of the dotted profile. On the other hand, while this may be somewhat of a contested territory, we definitely could see a larger display, perhaps a 4.7-incher, fitting well with the current design, even adding to the overall appeal of the phone.
But don't let us keep you any longer from seeing the Ubuntu Edge for yourself – head right for the gallery and enjoy the view of a smartphone that you'll probably never hold.
source:
Adam Outler