Secret shoppers find AT&T stores recommend iPhone to those interested in Lumia 900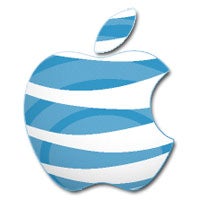 While there is some confusion as to just
how much money AT&T is sinking into its promotion of the Nokia Lumia 900
, we do know for sure that AT&T said this launch with be their biggest ever, so if you walked into an AT&T store today and asked for a smartphone, one would assume the sales associate would recommend a Lumia 900. Right? Apparently that isn't the case at all AT&T stores.
WMPoweruser has reported that some of its readers have overheard sales people only recommending iPhones to customers who state they are interested in their first smartphone. A senior researcher at IDC visited a few stores in Massachusetts and found all but one associate were unable to articulate what makes Windows Phone different than its competitors. The folks over at CNET checked out several AT&T stores around Manhattan posing as a first time smartphone buyer. They also experienced employees who recommend iPhones first, followed by Android devices.
One associate at a store on the Upper West Side was specifically asked about the Lumia 900 and responded,
"Windows Phone is alright, but it's no iPhone."
An assistant manager at another AT&T store said,
"For your first smartphone, you should get an iPhone. When you get bored with that, you should try an Android phone."
While this is a small sample of AT&T's over 2,200 stores, it does raise some questions as to how much of this gigantic marketing budget was allocated toward associate training and generating excitement about the device internally.
"We are working to get as many sales representatives trained as possible and to give each of them some hands-on time with the device," said Senior product manager at Microsoft for Windows Phone, Greg Sullivan, "There are thousands of retail stores and even more authorized dealers throughout the country. Educating all these sales associates is not something that can be accomplished overnight. And we can't get to 100 percent on launch day. But we're making steady progress."
Sullivan pointed out that the success of the Nokia Lumia 900 would not make or break the company. He also said that Microsoft is in it for the long haul and will do whatever is necessary to make it a success.
source:
CNET
&
WMPoweruser