Secret Court gives the okay to proposed changes of metadata collection from phones
10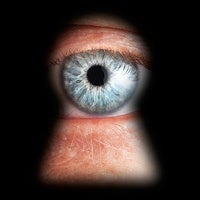 The secretive Foreign Intelligence Surveillance Court (FISC) gave the nod to the Obama Administration's plans to overhaul the way bulk data is collected and stored by the government.
The President noted that the National Security Agency should not be the holder of that information, rather a private company or other third-party non-government entity should be the gatekeeper to such information.
Moreover, the President ordered that searches of the data should be limited to two "hops" from a person of interest rather than three. These changes were filed with FISC by the Department of Justice, the former granting these changes to begin implementation yesterday.
The details of these orders are still secret. There will be a declassification review on February 17th, at which time, if these filings are declassified, more will be revealed about how much of an overhaul these directives will really be.
The obvious balance (one that may not be achievable) being sought is one that allows the government to detect potential threats without creating unwarranted intrusion. Regardless of the lengths these changes will really go, the debate about government scrutiny over this telephony data is far from over.
source:
Ars Technica