Seattle law firm considers filing a class-action suit against Apple for the "error 53" issue
72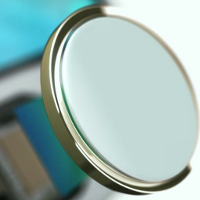 Last Friday, we told you about
the "error 53" message that some Apple iPhone users have been receiving
. The error message occurs when repairs are made to the Touch ID fingerprint scanner by non-Apple repair shops using unauthorized parts. Once the error message appears, the phone becomes unusable, the warranty is voided and photos, data and other content are gone forever.
The scary part of the "error 53" story is that it is a problem that lies dormant until you update your
Apple iPhone 6
or
Apple iPhone 6 Plus
to iOS 9. At that point, the software is looking for authorized parts and shuts down the phone when it doesn't find them. In a statement issued on Friday, Apple says that those affected with the problem need to contact Apple support immediately.
On its website, Seattle law firm PCVA writes that it is investigating the possibility of initiating a class-action suit against Apple. The law firm believes that Apple has created the "error 53" issue as a way to force iPhone users to pay the higher prices that Apple charges for repairs.
"We believe that Apple may be intentionally forcing users to use their repair services, which cost much more than most third party repair shops. Where you could get your screen replaced by a neighborhood repair facility for $50-80, Apple charges $129 or more. There is incentive for Apple to keep end users from finding alternative methods to fix their products."-PCVA Law firm
We should mention that if you think that by winning a class-action suit against Apple you will get enough money to buy a new iPhone, guess again. Most class-action suits pay very little to the members of the class while the lawyers wind up with a decent pay day. In addition, most class-action suits make you give up your right to sue individually.
If you're confident that you will be able to get more by appealing to Apple's sense of fairness than two quarters taped to a postcard, you might want to consider taking matters into your own hands by placing that call to Cupertino yourself.
source:
PCVALaw
via
AppleInsider