Scroll down! How to test drive the new Google Voice Access beta for Android
5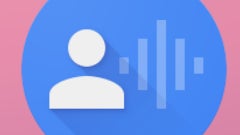 Google is making a grand push into accessibility features for the hard of hearing, visually or physically impaired Android users that are expected to be embedded in the next N version of the world's most popular mobile operating system. This was just announced on the official Google blog, when a number of initiatives were listed that are part of the Google Impact Challenge: Disabilities projects.
The Android N accessibility undertaking is a part of those efforts, and a chunk of it is dedicated to the new Google Voice Access beta app that allows you to fully command a phone with your voice only. We aren't talking the Google Now virtual butler with its Voice Search feature, but actually a full-blown voice management system that allows you to run and control apps and swipe through homescreens on handsets with Android.
As Google puts it: "
Voice Access Beta is an app that allows people who have difficulty manipulating a touch screen due to paralysis, tremor, temporary injury or other reasons to control their Android devices by voice. For example, you can say "open Chrome" or "go home" to navigate around the phone, or interact with the screen by saying "click next" or "scroll down.
"
We can actually think of other situations when this option can come in handy, like when you shatter your screen, or while driving, but the beta enrollment is now closed, so here's how to test drive the new Google Voice Access: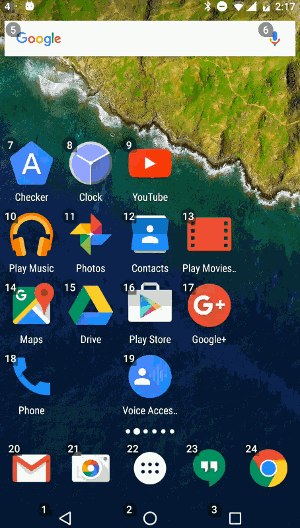 1.
Download the Google Voice Access beta APK file
and install it on your Android device;
2. Go to Settings>Accessibility>Enable Voice Access, then Settings>Google>Search&Now>Voice>"OK Google" detection, and switch on the detect "from any screen" option;


3. Say "OK, Google" to enter the phone into listening mode, then say "Start Voice Access";

4. The new Voice Access mark will appear in the status bar, and from now on you can control most everything your phone does with your voice.
Try it with "turn Wi-Fi off," or "Go home," "Tap Next," "Swipe left," or "Quick Settings" commands to witness the miracle of voice-only phone management. We tested it on a Nexus with the Android N Preview build, and it worked flawlessly, but some users with earlier versions and different handsets are reporting issues - it's a beta, after all.