Screenshots hint to possible Gingerbread update for the Motorola DROID X soon?
4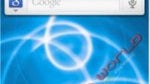 Life must be great for Motorola DROID X owners since they're treated to some of the
latest major Android software updates
out there – unlike some of Motorola's other less known devices.
With that in mind, recent leaked screenshots show off what appears to be a
BLUR-like build of Android 2.3 Gingerbread for the Motorola DROID X
. So far, it seems to follow accordingly to what's found on the Motorola ATRIX 4G, but for those who love or hate it, you'll still find remnants of Motorola's customized interface with MOTOBLUR all around. Not necessarily a bad thing, but at least it's more toned down versus previous iterations of the long standing interface.
Now that we're seeing screenshots of this build, it makes you wonder how far we're away from seeing an actual update being pushed out to handset owners. And since the Motorola DROID X is still one of the most beloved Android smartphones out there in the market, we'll continue to see it being graced with the latest and greatest – in a timely though!
source
MyDroidWorld
via
Engadget